I feel like this month totally flew by! It is the shortest of all, so that makes sense. Life lately has been pretty typical. February saw lots of working, lots of baking of course and lots of time at home honestly. I think my favorite part of this month is the little picnic my husband and I had. It was just the sweetest time and I loved every second of it.
I really don't have much to share this month, lifestyle wise, as I was really getting back into the routine of working again. January felt like a nice little vacation, and much needed break, from regular business things, but February was full force, In Bloom Bakery back in action, sharing lots of Valentine's Day recipes and getting ready for spring!
I'm really looking forward to all the spring bakes to come, the nice weather and FLOWERS. Obviously my favorite hehe.
This post contains affiliate links.
Favorite Activities
As I mentioned, my favorite thing we did this month was throw a little picnic at the park. It was just the sweetest quality time. I've also been enjoying my regular coffee shop visits, and lately I've especially loved working from a coffee shop on Fridays. Working from home day after day can get mundane, so it's been nice to switch up my scenery and write blog posts elsewhere. I went back to The Edition with a friend this month and had the best croissant I've had in awhile. It had vanilla pastry cream inside and it was divine.
We've also been going for bike rides outside of our normal known spots and it's been fun to continue to explore our home area. Other than that I've spent a lot of time at home this month working, reading, cooking, cleaning and cuddling my cats. Something fun we've been trying with our cats is letting them outside in the mornings and it's really cute because our neighbors do as well, so it's like a little cat community hehe.
Favorite Quote
Favorite Bible Reading
I finished reading through the entire Old Testament! Praise God for helping me finish! It got really challenging there at the end, but I'm so glad I can finally say I read it. I started the New Testament just a few days ago and it's so cool to read Matthew now after reading the OT. For the first time ever I enjoyed reading the genealogy at the beginning because it really is the perfect segue from OT to NT. While reading the genealogy you get to remember all of those people and where their stories fit into the OT and just how faithful God was to preserve the lineage from Abraham to Jesus. It is truly amazing!
I also never realized how much the OT is quoted in the first few chapters of Matthew, but wow there's so many prophecies that Jesus fulfills right away! I understand God's character and plan for redemption so much better after reading the OT, and it's really helping me to understand Jesus' life and teachings so much more. The God of the Old Testament is the same as the God of the New Testament and that is so abundantly clear to me now.
Favorite Clothes
I didn't do much shopping this month, but I did get the cutest French market basket bag that I think is just perfect for spring and summer.
Favorite Book
I'm reading the last of the Harry Potter series, Harry Potter and the Deathly Hallows. I'm trying to savor the last book as this is my first read through of the series and I just don't want it to end! BIG tears coming, I can already tell.
And that's it! This was a short and sweet post which reflects this month perfectly. At first I was feeling a little down on myself thinking I didn't do enough this month but then I realized it's okay to have slower months. Not every month, or season of life for that mater, needs to be jam-packed with activities. I'm okay with the best part of this month being a picnic in the park with my husband. More of these moments please.
Oh and here are also some of my favorite recipes from this month! I hope you had a great February and are looking forward to March. I am so ready for all the spring things!
Favorite Recipes
Pistachio Cookies. Seriously the best cookies I think I've ever eaten or made.
Pistachio Cake. So moist, filled with pistachio cream and frosted with cream cheese frosting.

Cornflake Cookies. Sounds weird, but seriously sooo good. Salty, sweet and crunchy.
Chocolate Cherry Cookies. Fudgy chocolate cookies filled with chocolate cherry ganache.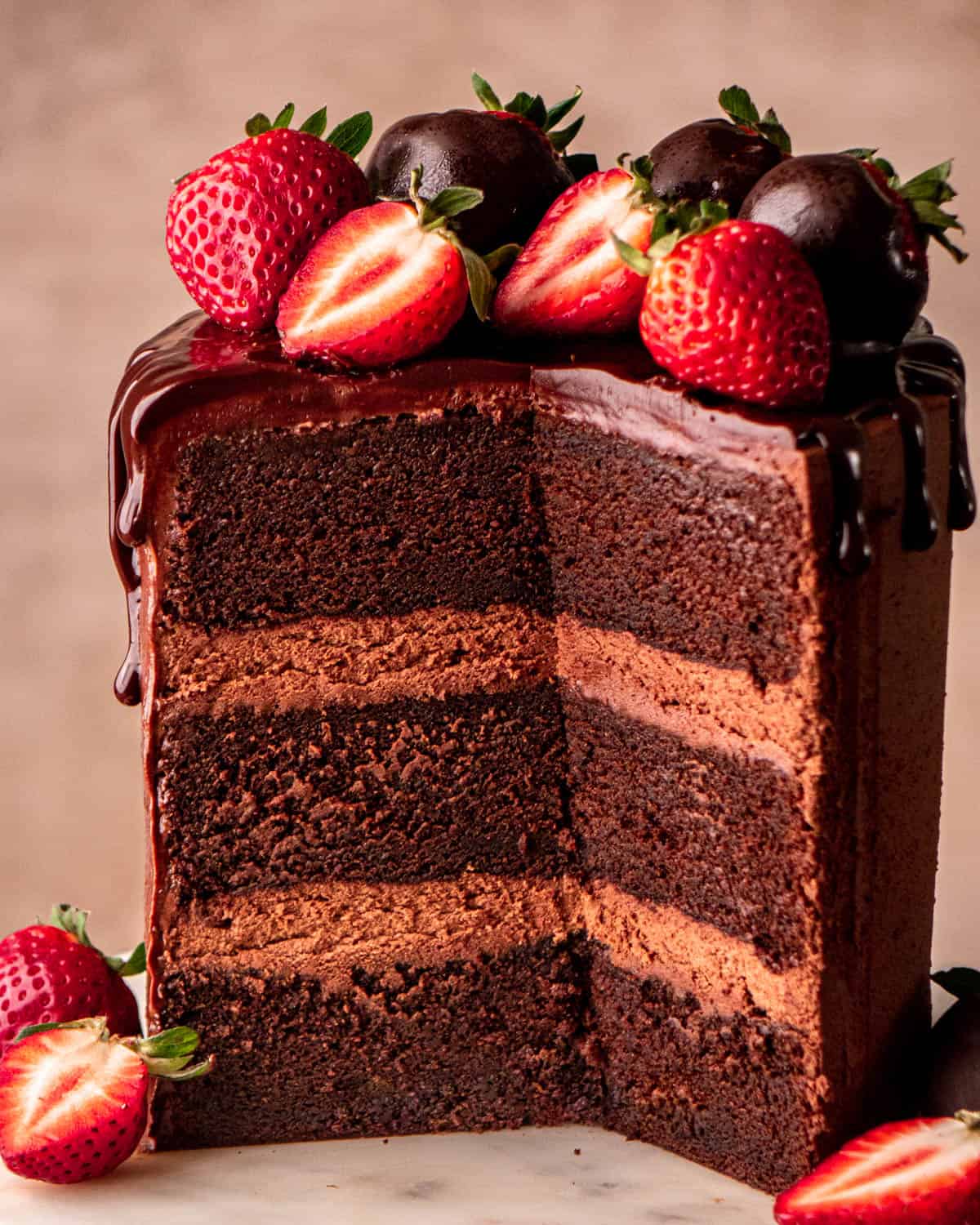 Chocolate Ganache Cake. Fudgy chocolate cake frosted with whipped chocolate ganache.